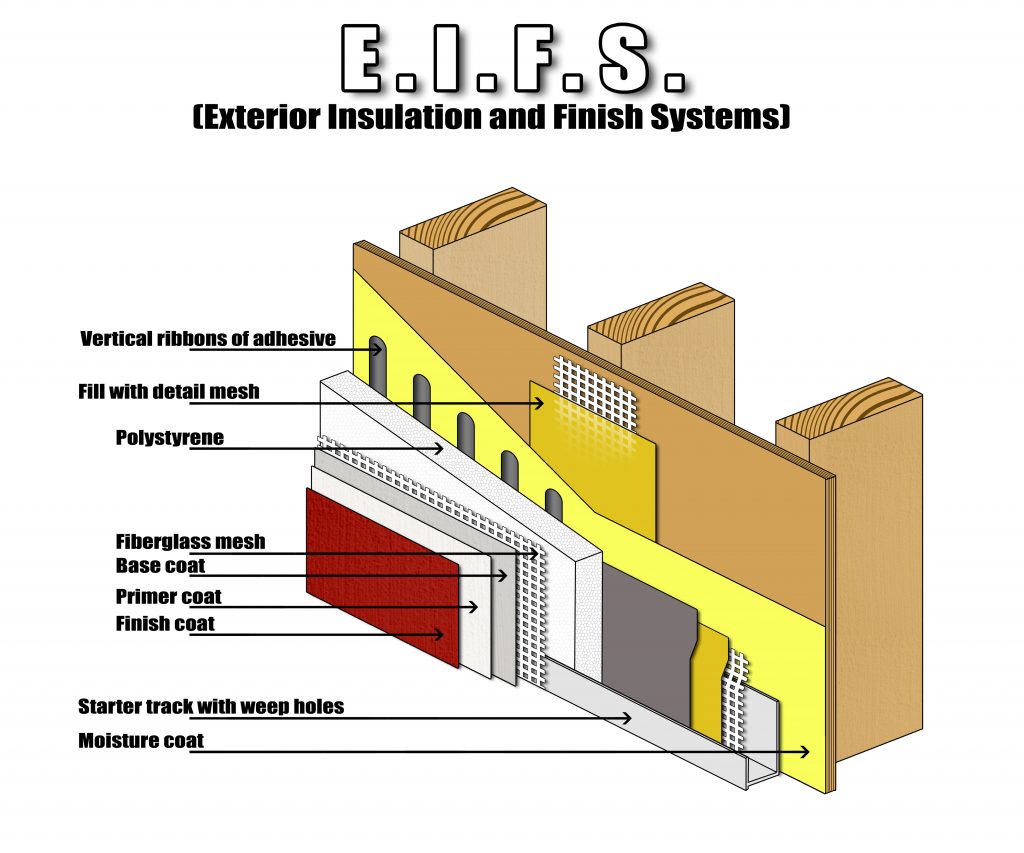 EIFS Installation in Cincinnati, OH
Does your building need a new Exterior Insulation Finishing System (EIFS)? Finishing a new construction project that needs synthetic stucco installation? McCool Plaster & Drywall is your partner for EIFS in Cincinnati, Cleves, North Bend, Mack, and Addyston, OH, ready to give your commercial building the protection it needs and the façade it deserves. Our work speaks for itself and we guarantee lasting quality that will mark your building for decades to come.
What is EIFS Installation?
An EIFS installation comprises the façade of a building. It's moisture-resistant and resilient against all types of weathering, and serves both form and function purposes. Not only does it protect the building from Mother Nature, it offers a unique aesthetic and curb appeal!
Most EIFS in Cincinnati, OH is made of synthetic stucco. It's often used to cover old, decaying brick or exposed façade, and we be incorporated into new construction projects as the exterior finish. The material is a Class PB (polymer based) material that's easy to work with and extremely strong after it's cured.
The Benefits of Synthetic Stucco Installation
Why opt for a synthetic stucco installation on your building? For starters, it offers superior resilience and longevity, and can be customized to meet the aesthetic demands of your building. Here's a look at some of the other great reasons to opt for a synthetic stucco EIFS solution:
Improved building energy efficiency
Superior durability against weathering and time
Impact resistant against windblown items and hail
Numerous design options and customizations
Superior moisture control system
Meets building fire code regulations
If you want the façade of your building to stand out and stand strong for decades to come, chat with McCool Plaster & Drywall about the additional benefits that come from installing an EIFS system.